ABOUT US
We Care Beyond the Chair
The patients who choose Werschky, Lewis & Slatton Family Dentistry receive comprehensive care from a highly trained, experienced team that has provided oral health care to Genesee County for decades. Werschky, Lewis & Slatton Family Dentistry is proud to be led by Dr. Jay A. Werschky and his daughter Dr. Jori W. Lewis.
Dr. Werschky feels very fortunate to have fallen into dentistry somewhat by accident, having begun his studies in research before applying to dental school on the recommendation of a friend. He says that it has been a lifelong love affair and that he could not have chosen a better profession.
Providing Quality Dental Care from Our Family to Yours
Werschky, Lewis & Slatton Family Dentistry provides many benefits to our patients, including:
Skilled use of all of the latest technology
An at-home feel to help patients feel comfortable
A staff that has been working together for decades
---
Contact us today to schedule your first appointment with our dedicated staff. We proudly serve patients throughout Genesee County.
---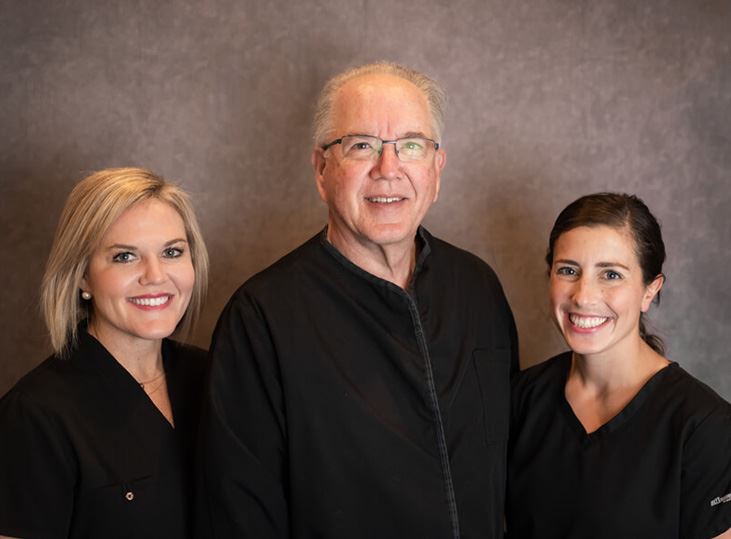 Trusted Service from Flint and Grand Blanc Dentists
Founded in 1977, we have the experience to help all our patients, no matter what their issue. What sets our office apart from other dental practices is the passion we have for our profession and our patients. At Werschky, Lewis & Slatton Family Dentistry, we are a family as many members of our team have been with us for decades. We treasure the camaraderie and teamwork that is fostered in such a welcoming environment.
We view our role in patient's lives as being their biggest healthcare advocate. We are not salespeople, but educators and health care providers, and we do everything in our power to provide the highest standard of dental care. We have found that mutual trust and respect are critically important to a successful lifelong relationship with our patients. There are families Dr. Werschky has treated who have brought four generations to his practice, and it is just this level of trust that he finds most rewarding in his work.
---
Reach out to us at (810) 671-5616 today to schedule your appointment with our committed Grand Blanc dentists!
---
The Werschky, Lewis & Slatton Family Dentistry Team
A Caring Positive Experience
Contact Werschky, Lewis & Slatton Today