Dental Care for Residents of Grand Blanc, Holly, Davison and all of Genesee County!
At Werschky, Lewis & Slatton Family Dentistry, nothing is more important to our dentists than giving you the total dental health care you request. We pride ourselves on providing decades of experience as well as a team that is constantly learning and growing to ensure that our patients receive the care they need.
Nothing Beats Experience
Dr. Jay Werschky likes to joke to his patients that he is proud to have earned each and every one of his gray hairs. He has been a practicing dentist since 1977 and with that experience has developed a high level of skill. Dr. Werschky believes it is his professional obligation to continue to learn. "That is what being a professional means."
He and his team work tirelessly to stay on top of new techniques and technologies as they become available, ensuring patients are receiving the most advanced and comfortable care possible.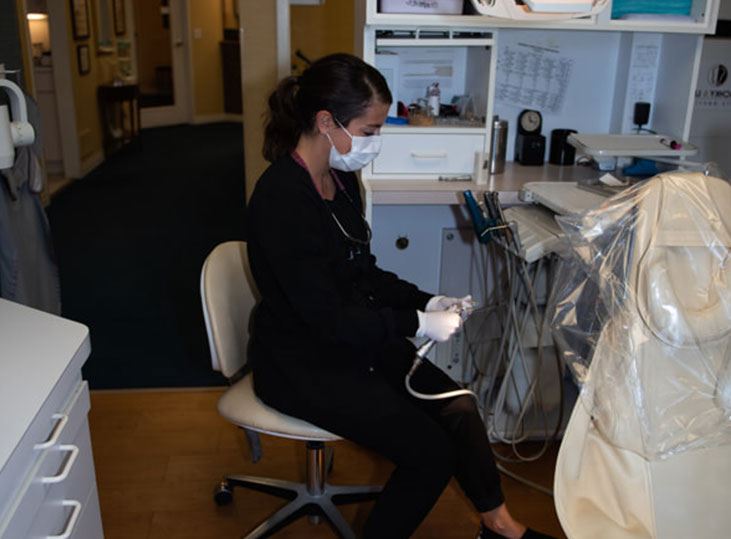 Let Werschky, Lewis & Slatton Family Dentistry Be the Team You Choose
We are a general dental practice, and enjoy providing a full spectrum of treatment for our patients. Our Genesee County and Flint dentists work with you to bolster the cornerstone of your dental health: prevention. There are few things we take greater pride in than seeing our patients go through their lives with excellent dental health. There are now families that have four generations of patients who come to see us!
Call Our Convenient Family Dentistry Practice in Grand Blanc
Whether you are looking for a trusted team to help with your preventative care and simple restorations or you find yourself in need of complex reconstruction, we can help. Trusting a reputable and established family dentistry practice like ours with your oral health is crucial for maintaining a healthy smile.
With our experience and expertise, we can provide comprehensive dental care for all members of your family, from children to adults. Our reputable practice has a track record of delivering high-quality treatments and prioritizing patient comfort and satisfaction. Additionally, we stay updated with the latest advancements in dentistry, ensuring that you receive the most effective and modern dental care available.
---
Call our Genesee County dentists at (810) 671-5616 to find out what a difference experience makes. Our family is eager to assist you!
---
REAL REVIEWS. FROM REAL PATIENTS.
"The hygienist was extremely friendly and talked about what was happening with my teeth ."

Connie M.

"I can't think of a better place to go for dental care."

David B.

"I had Dr. Jori – she was great!"

Mike P.

"Another great job."

Paul D.

"Professional and excels at what they do."

Andy L.
A Caring Positive Experience
Contact Werschky, Lewis & Slatton Today